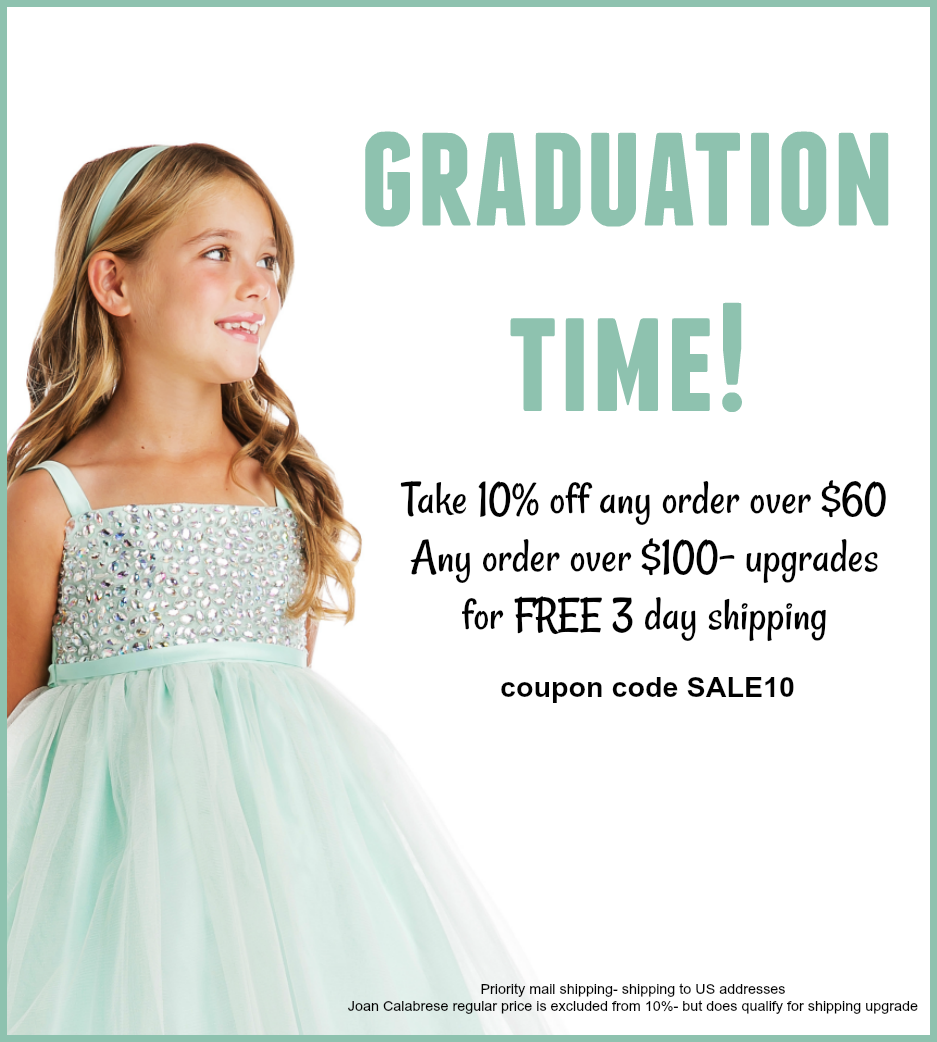 GRADUATION OUTFITS
It's that wonderful time of the year where the excitement builds for graduation time!
Make sure that you get their cute outfits early and give them something special that they will remember.
We have great casual and formal outfits that will surely help make that day extra special for them!

Take 10% off any order of $60 or more - Coupon code: SALE10
Expires: 05/24/2019 Midnight Pacific (9:00 pm Eastern)

Coupons cannot be combined- so use whatever is the greater savings to your order.
This coupon cannot be applied to any Joan Calabrese or Maci Designs dresses or applied to any prior purchases.

NOTE to INTERNATIONAL clients who are buying our closeouts and shipping OUTSIDE the US- our set shipping prices on our site are for boxes holding up to 10 items. If you purchase more than this in clearance items, we may contact you to collect the difference on the shipping due to weight if the box goes over the shipping collected.