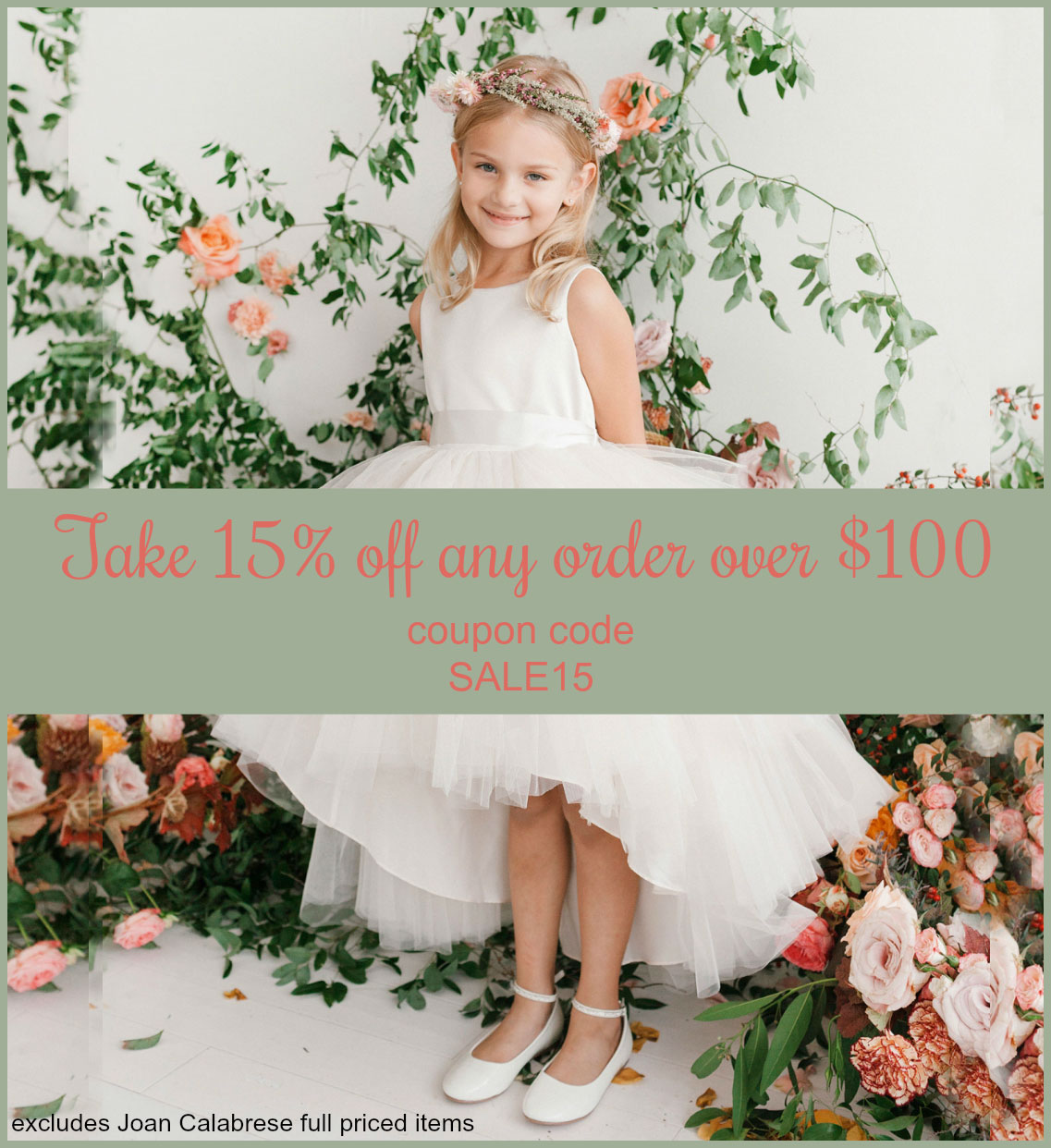 Take 15% off orders of $100.00 or more- this is a great summer savings for those large upcoming weddings.
We have great casual summer dresses for girls, a new tween line for those girls who have found their own
style, and some great linen suits and accessories for boys. One stop shopping at prices that you will love.
Also check out new markdowns as well! Coupon applies to sale items as well.
We also dropped the prices down in our clearance to clear it all out! Go check it out!
Coupon Code: SALE15
Expires: 6/30/2017 Midnight Pacific (9:00 pm Eastern)